Professor W A Landman

His publications
Translations of some Prof Landman's publications
Visit Prof Yonge's web site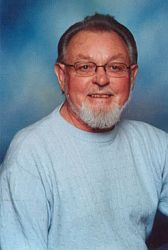 Translated into English by
Prof George Yonge of Davis, CA, USA
Professor Landman published approximately 45 educational manuals and 80 scientific articles as author or co-author.
In 1993 he completed a monumental work of 12 volumes with the (translated) title: The Transvaal Education Association: From conflict to victory 1893-1993. He followed this with 11 volumes on the Transvaal Educational leadership, including: The role of the female teacher in the development of the organised teachers' profession of Transvaal.
During 1997-1998 he researched and authored the history of Verwoerdburg with the (translated) title: Verwoerdburg: Pearl of the Highveld (1967-1995). This work consists of about 3000 pages in 13 volumes and was completed at his own expense as a tribute to the community of Centurion.
Prof Landman co-authored the history of the congregation of Lyttelton-East Dutch Reformed Church.